Micro controle extends its offer in Control Boards, launching the new segment of Discontactors.

This is a board that ensures the control and protection of electro-pumps, used in the supply of water under pressure and in irrigation systems, in situations where it is not necessary to use the Level Relay.

In some scenarios, the defenses against the lack of water may simply not be necessary, and it may also be the case that this is already assured by a float or pressure switch.
With a Thermal Regulation from 2.5 to 13 A (see selection ranges) and with option of Voltage between 230V and 400V, the Discontactors of the micro controle also offer a model with Contactor and Thermal Relay Schneider. The base version is equipped with Maxge, in these components.
Protections:
Short circuit protection – 16 amp circuit breaker
Overload protection – thermal.
Indication of presence of power supply (white flag).
Pump indication in service (green light).
Thermal trigger indication (red flag).
From 70€ (excl. VAT). Learn about the rest of the information on the product page, including its datasheet with all the features and options.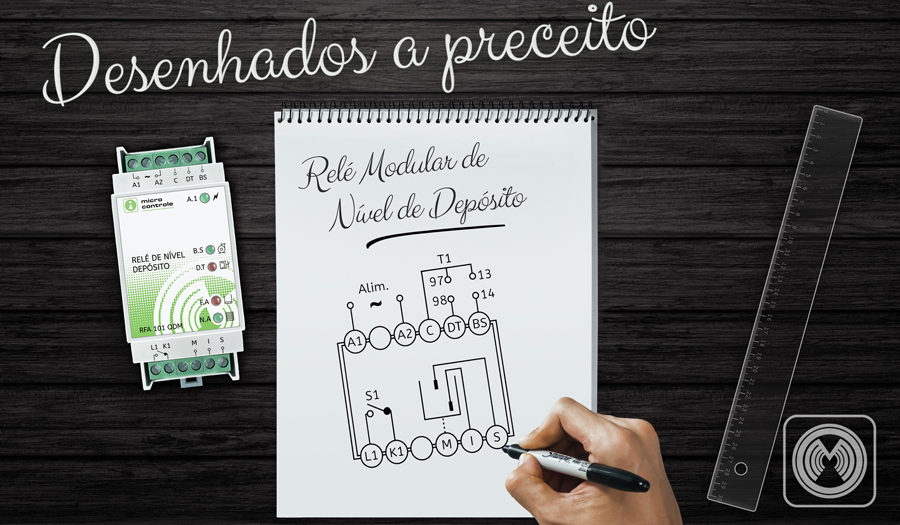 We are microcontrole, we have been in the market of electronic automation for more than 30 years, developing and producing electronic industrial equipment. Our products are rigorously tested and continuously optimized, taking into account the latest technological innovations.
The reliability and efficiency are predicated that we do not give up, we have become accustomed to our own requirement that is revealed in the full satisfaction of our customers and also extends to the careful presentation and design the precept that we put in the presentation of our equipment, the supports digital and communication.
Not yet a microcontrole customer? We leave you with some excellent reasons:

Wide range of products for industrial automation in water and sewage;


Over 30 years of experience;


OEM production;


Product development and prototyping;


Distinct design;


Skilled labor;


Excellent price / quality ratio;
See our Product Range:
(click the icons)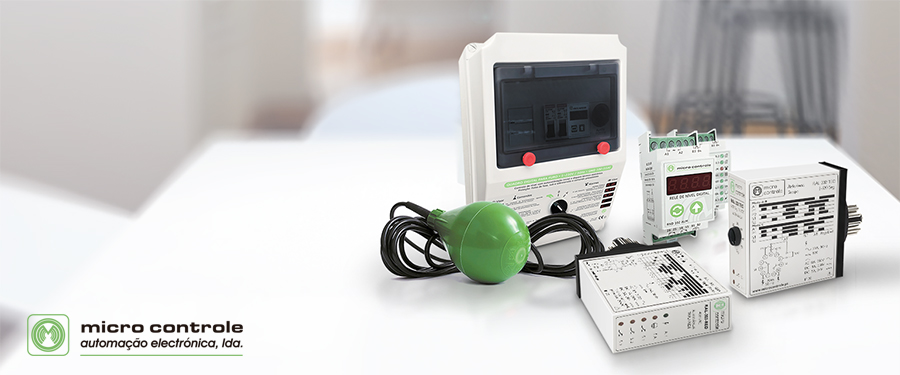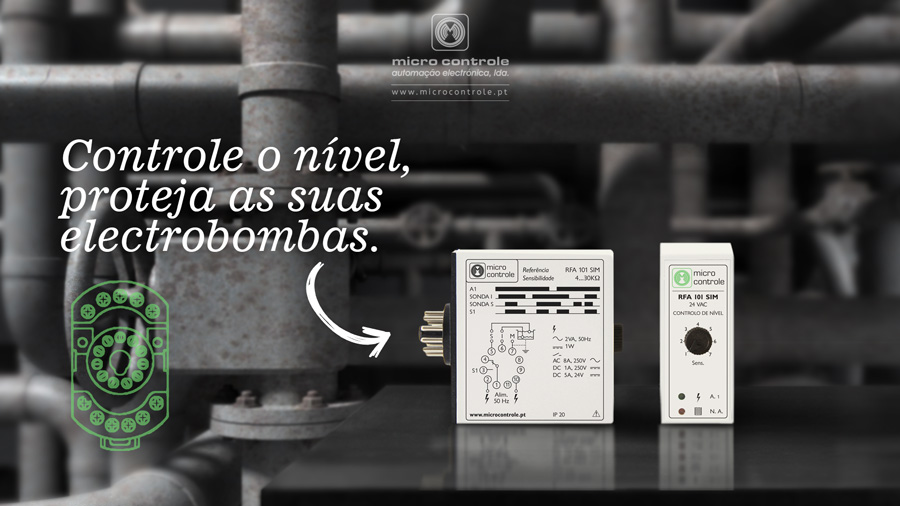 With sensitivity adjustment, as a function of the conductivity of the immersion liquid, the RFA 101 SIM is a relay produced by micro controle, which allows to control the emptying of a hole or well, to control the level in conductive liquids and to ensure the protection of the submersible electric pumps against the lack of water.
The model is available in the following supply voltages: AC (24V, 230V and 400V) and has a sensitivity setting between 4 to 30 KΩ.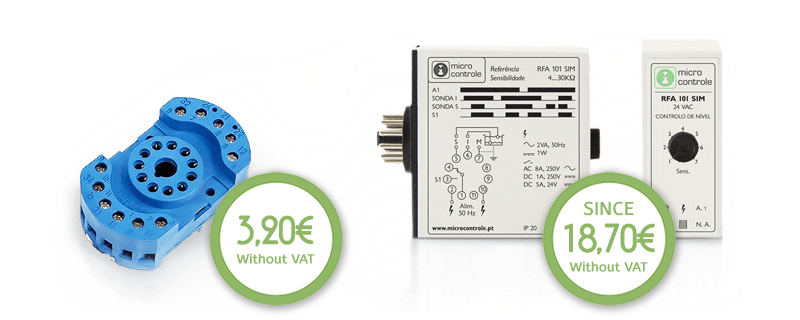 The base is an 11-pin socket, wiring diagram on the side of the relay.
Check here all the characteristics of this product.