The Level Relay is an electronic equipment used in industry whose function is to control and manage the level of conductive liquids. Depending on the programming you are given, the Relay can interrupt a circuit, trip a safety device, or turn off an engine.
There are two types of Level Relay: for filling control in tanks and for wells emptying control.
The Tank Fill Relay monitors the level in conductive liquids through three probes (minimum, maximum and mass), with the possibility of timing for the minimum probe.
In addition to controlling the filling, it also guarantees protection against spills in cisterns, with the possibility of setting sensitivity and timing.
The wells discharge monitoring relay monitors the level in conductive liquids through three probes (minimum, maximum and mass) with maximum level protection. It is suitable for places where submersible pumps are used.
Not only does it control the level for emptying, it also ensures the protection of electric pumps against lack of water and indicates the functions of "Pump in Service" and "Thermal Shooting".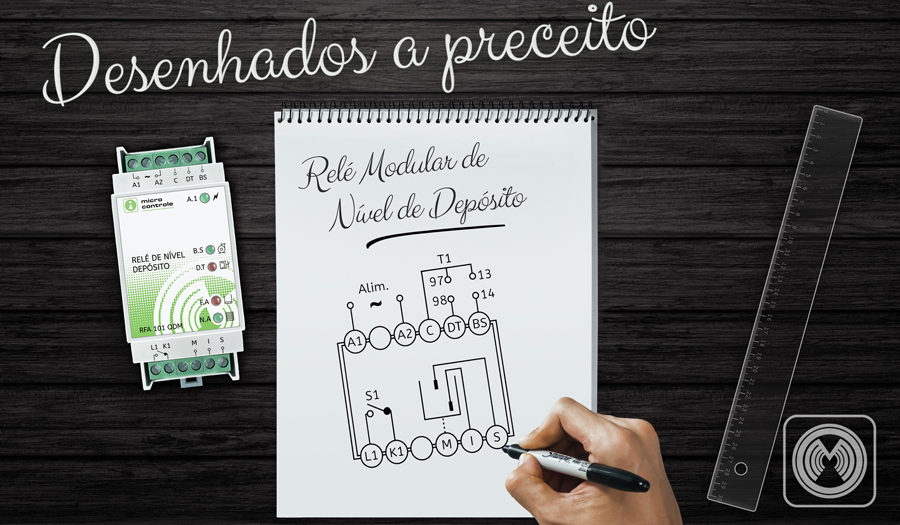 We are microcontrole, we have been in the market of electronic automation for more than 30 years, developing and producing electronic industrial equipment. Our products are rigorously tested and continuously optimized, taking into account the latest technological innovations.
The reliability and efficiency are predicated that we do not give up, we have become accustomed to our own requirement that is revealed in the full satisfaction of our customers and also extends to the careful presentation and design the precept that we put in the presentation of our equipment, the supports digital and communication.
Not yet a microcontrole customer? We leave you with some excellent reasons:

Wide range of products for industrial automation in water and sewage;


Over 30 years of experience;


OEM production;


Product development and prototyping;


Distinct design;


Skilled labor;


Excellent price / quality ratio;
See our Product Range:
(click the icons)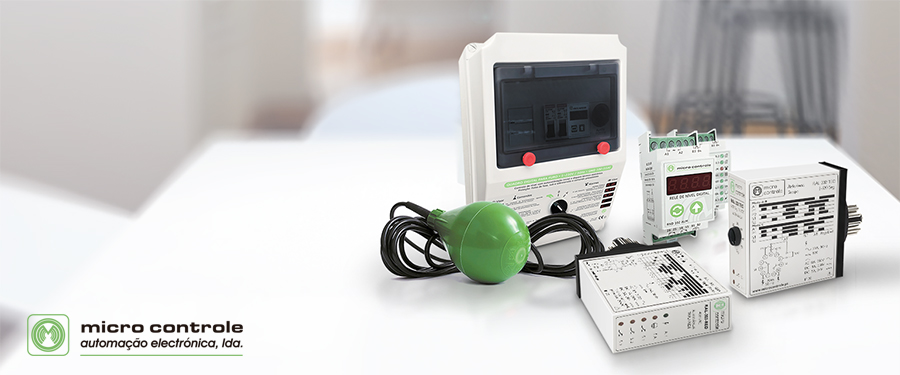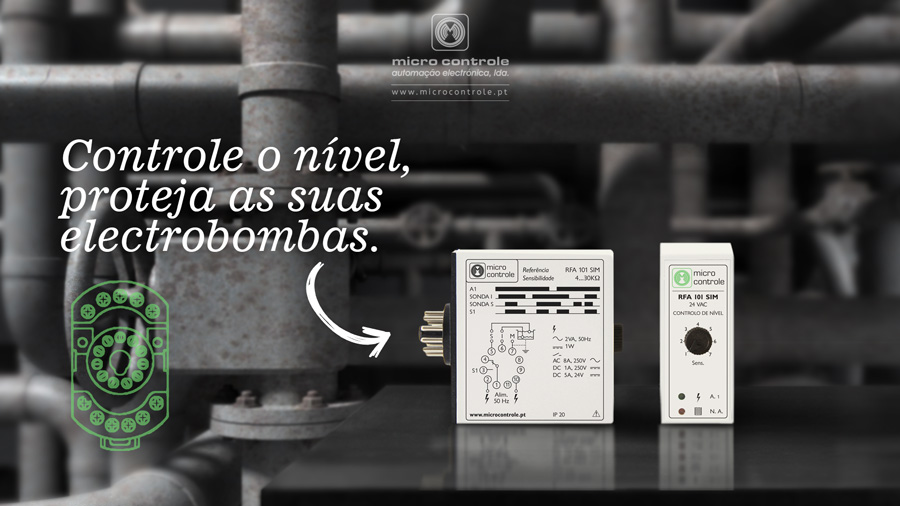 With sensitivity adjustment, as a function of the conductivity of the immersion liquid, the RFA 101 SIM is a relay produced by micro controle, which allows to control the emptying of a hole or well, to control the level in conductive liquids and to ensure the protection of the submersible electric pumps against the lack of water.
The model is available in the following supply voltages: AC (24V, 230V and 400V) and has a sensitivity setting between 4 to 30 KΩ.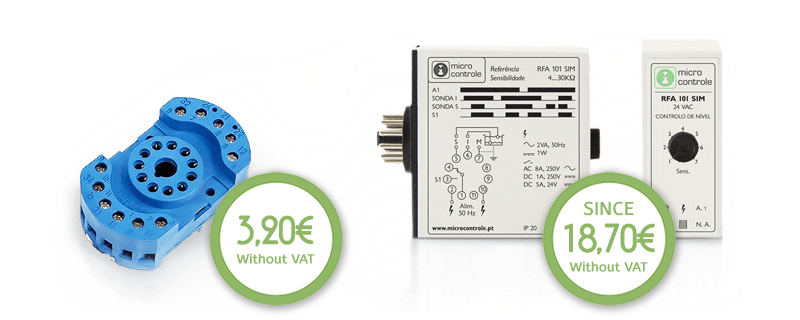 The base is an 11-pin socket, wiring diagram on the side of the relay.
Check here all the characteristics of this product.